Here's the Story
Historically, the Lincoln Park Pool has served as a public gathering space for Albany's South End but has since fallen into disrepair. Unlike more affluent neighborhoods, this area has not had access to a public recreational facility.
Giving Back
BFG made a $1 million donation to restore the space and create a state-of-the-art facility for families and friends to enjoy the hot summer days. Co-Founder Ed Mitzen was chosen by Albany Mayor Kathy Sheehan to chair the restoration committee, and he will work on raising $10 million for the venture. With waterslides, an Olympic-sized lap pool, a snack bar, and plenty of room to lounge, there will be something for all ages to enjoy. This is a project everyone can benefit from, as it serves to build a sense of pride in the South End community.
Moving Forward
There's a lot of work that needs to be done, but BFG is up for the challenge. Fundraisers and events are coming soon, with hopes of construction in Summer 2023.
Photo Gallery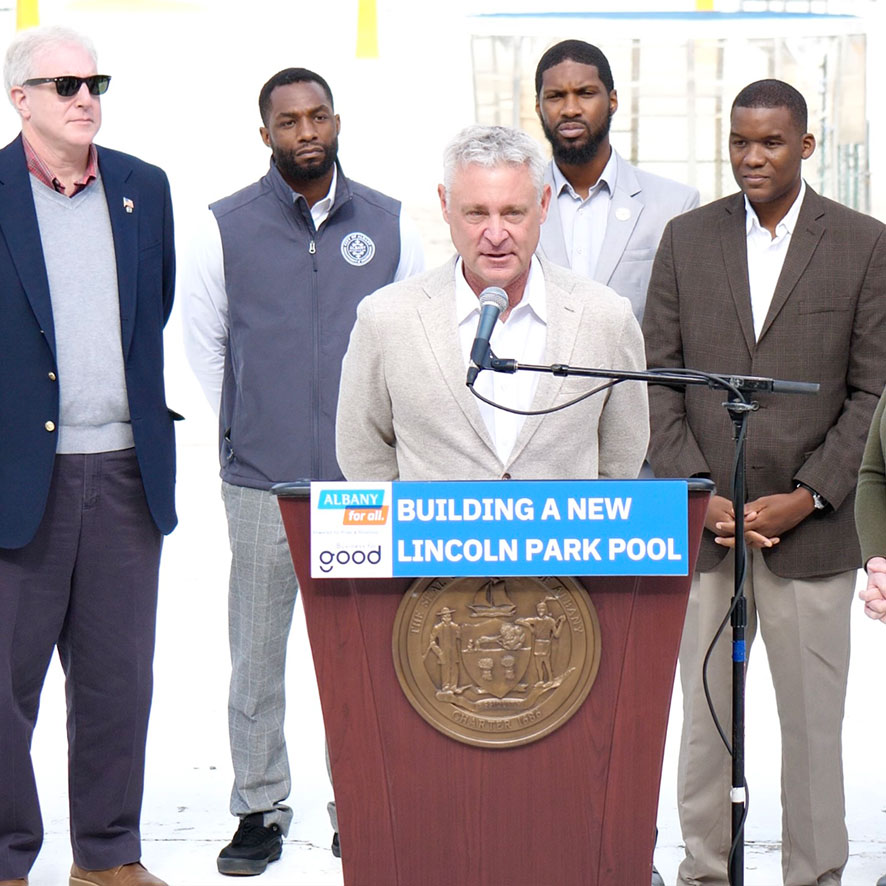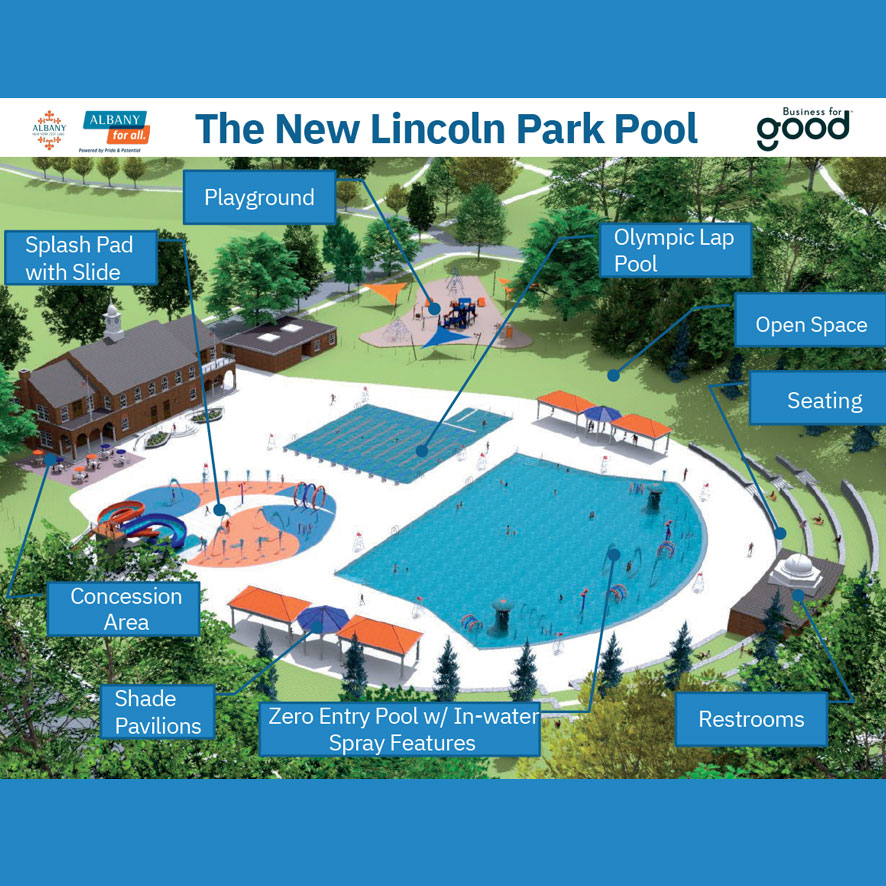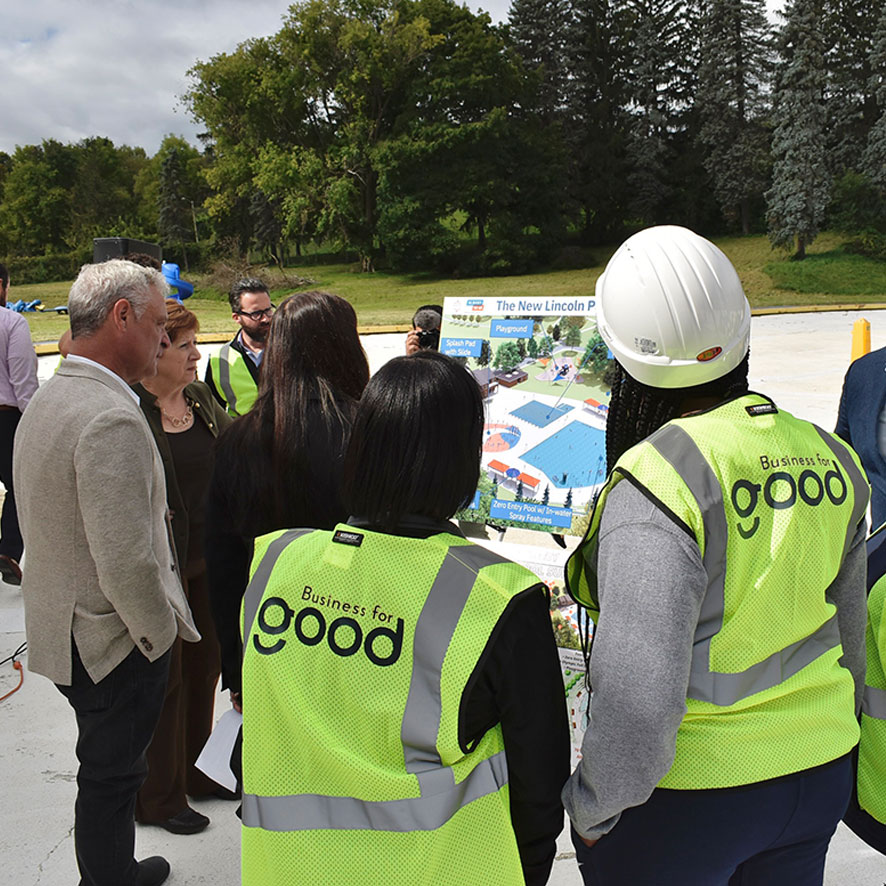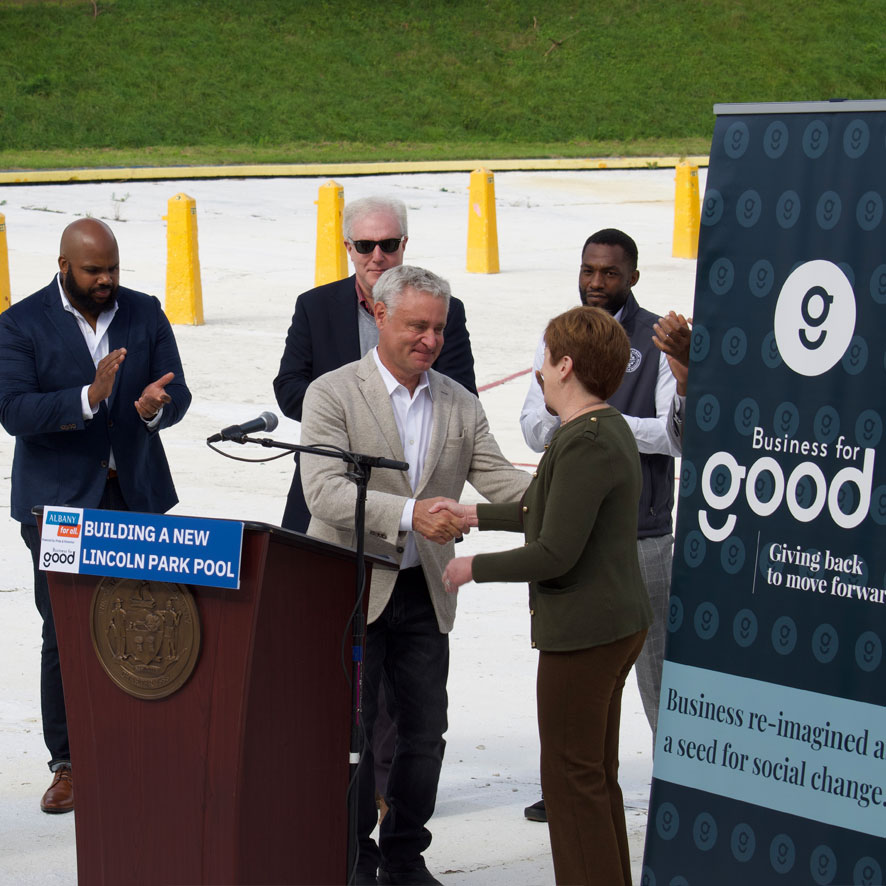 Check Out Our Family of Companies & Contributions
/* row class added via functions.php for this facetwp template wrapper */ ?>